hi Guys..
I have been hitting it hard looking for a couple burger bears... seen several but the season was off to a slow start for me and my wife until last night.. about 730pm a pretty decent male crossed in front of us at about 95 yards. i lined him up with my lever action 1949 marlin 336 in 32 win special loaded with a homemade 175g cast and let it fly. I saw him hit hard, but instead of a bang flop he ran up the side of a steep ass hill. at the top of the hill, i heard him give off the customary death moan, so after about 10 more min, i started climbing up the steeper then crap Mt MotherFricker (marine corps days) with the wife backing me up with her 30-06.. we got to the top of the hill and it became some really thick dark rainforest snarl brush, so we climbed in and went a few 100 yards and then the wife spotted him curled up behind a stump. i had her flank him while i did the frontal approach with my taurus 44 mag loaded with the lee 310g home hard cast bullets. i was so dark in the thick forest I couldn't tell for sure if he was breathing or not, but he had not moved so in I went.. about 10 yards or 10 feet, not sure which, that big sucker got straight up and Hissed at me and snapped his jaws a couple times. i had to kinda aim around the tree but let fly one of them big 44 mag bullets and he went down for the last time... i have never had a bear play dead before and am not accustomed to anything but a clean kill, so it was a bit un-nerving let me tell you, and this was my new wife's first bear hunt. she hung in there though.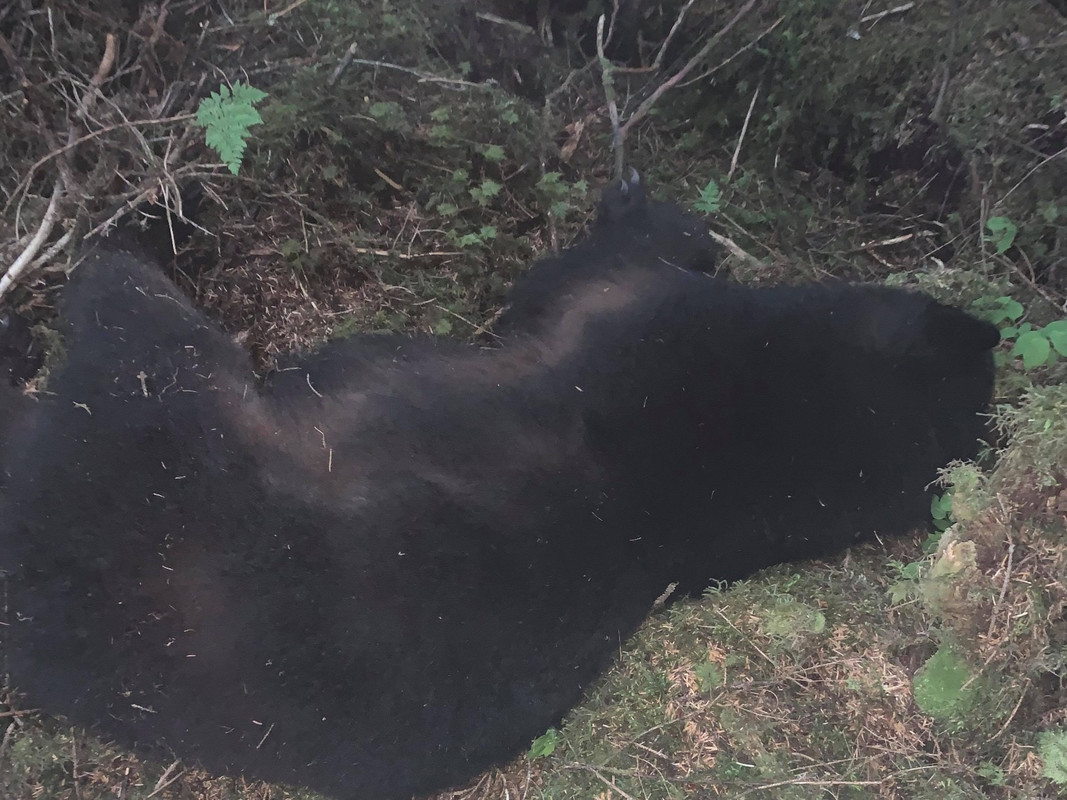 i knew the bear was larger then my usual 2-3 year old I try to target, but after hauling him out of the downed trees and tangled devils club of the Alaska rain forest, i knew he was a heavy.. and so did my Back.. we got back to the road dragging the bear with my bride who figured this was a normal hunt... but it was anything but normal.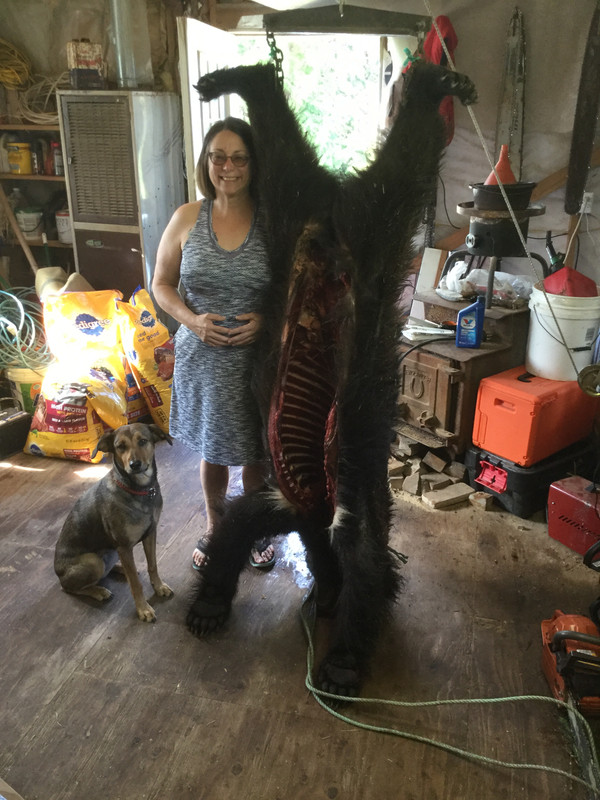 i figure the spring bear topped 300lbs cuz he was a solid 220lbs field dressed... a bit larger then the 150 lb'ers that I usually go for.. My aching back remembers why I leave the bigger bears to the trophy hunters. they are just too much work... give me one of these little guys every time..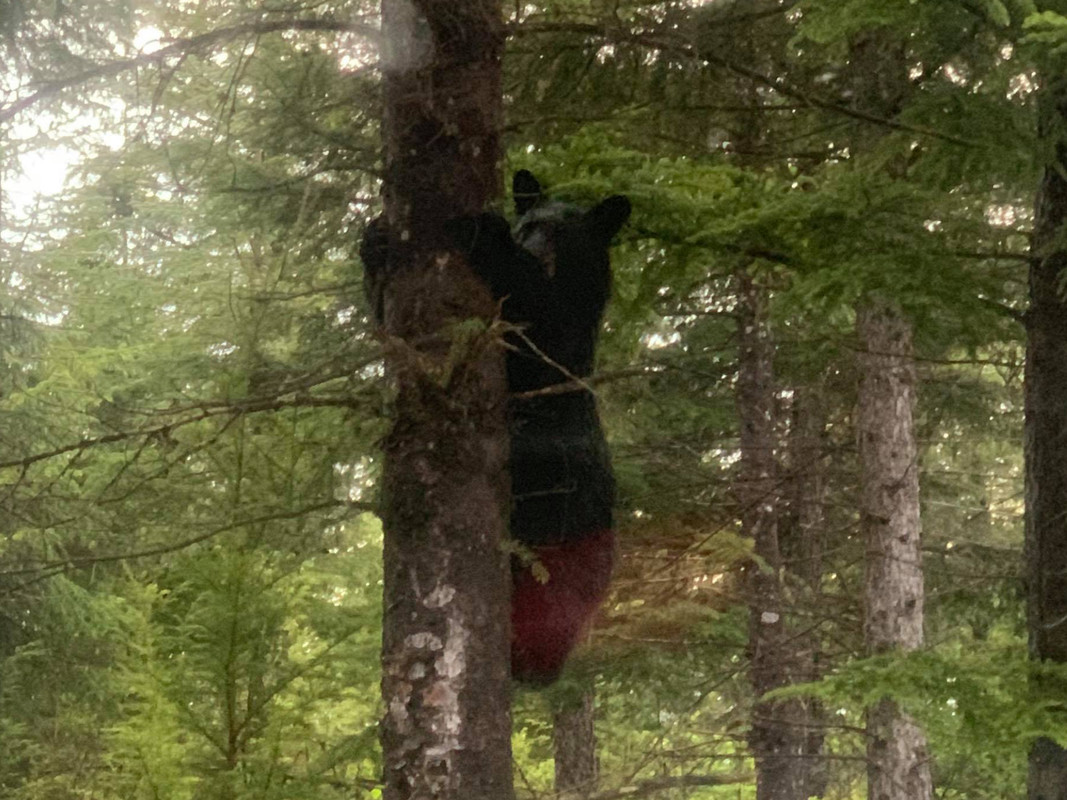 load was 16.5 grains of 2400 in my 1949 marlin 336 32 win special running close to 1800fps with my 175g flat nose rcbs home cast bullet. and of course the final shot was with my taurus model 44 shooting the lee 310g home cast over 2400...
i did see when I got it skinned, the first shot was completely fatal.. a double lung and top of the heart... its just some bears dont give up!!!
AG